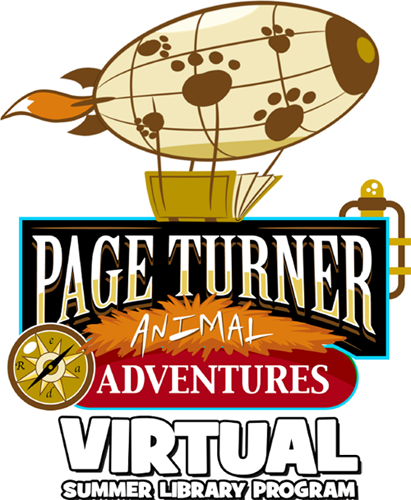 READsquared has teamed up with Page Turner Adventures to make your virtual programming twice as exciting and educational. Page Turner Adventures brings together the arts, education, and technology using theater, storytelling, art, and comedy to teach Social Emotional Learning and Language Art skills to elementary school age kids. This series can be integrated directly into your READsquared on-line reading program making it easily accessible for your patrons and creating more point-earning potential for your participants.
What is included:
STORYTELLING: stories come to life with performance videos produced by an Emmy, Telly, and iParenting Award Winning Video company


MISSIONS: eight themed activities, points are optional and can be set by you


BADGES: eight digital badges patrons can earn when Missions are completed

CRAFTS: Dozens of instructional videos featuring crafts using common objects found at home


MARKETING: Graphics and promotional materials to promote your Page Turner Adventures and READsquared program to your patrons


DATA: Statistical participation reports can be run via your READsquared control room



By combining a Page Turner Adventures subscription with your READsquared program, participants can complete special Missions and Activities to earn points toward their reading program goal. All the materials are available for immediate upload and are easily accessible by participants through their dashboard.
With Page Turner Adventures, children do not passively watch a show, they become the main character. Along the way they learn story structure, character, setting, conflict, vocabulary, and more from the inside out. Kids are encouraged to get up and move, engaging their bodies and imaginations.
---
VIRTUAL THEATER SUMMER PROGRAM
---
VIRTUAL THEATER WINTER/SPRING PROGRAM
---
Interested in starting your Page Turner Adventures?
Contact us for a quote.